Marathon Endurance® Motor Oil
Marathon's newest entry into the motor oil market is a callback to our history. Marathon Endurance Motor Oil first hit shelves in the 1920s and we've brought it back to celebrate its 100-year anniversary. For more than 100 years, we've kept engines running their best.
Marathon Endurance Motor Oils are formulated for excellent engine protection. In million-mile tests, we out perform the competition in every category, especially those that matter most: viscosity and anticorrosion. A superior motor oil helps keep your engines running cleaner, longer and with better fuel economy in all weather conditions.
That's what you get from Marathon Endurance.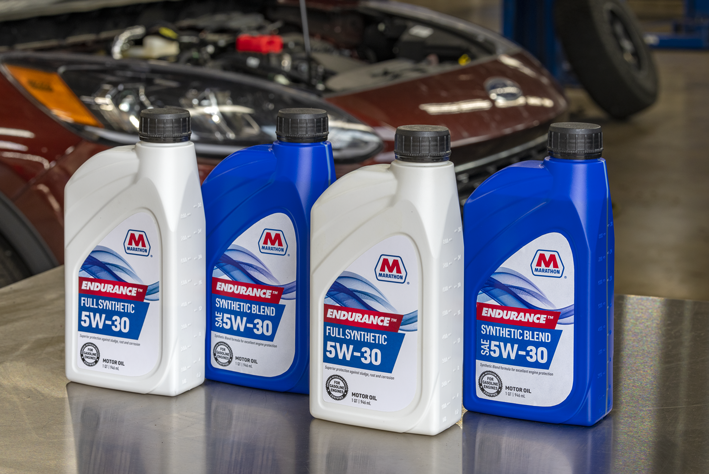 Marathon Multipower-3® Motor Oil
Proven in Grueling MILLION MILE Field Tests

Multipower-3 ELITE 15W-40 excels in high demand, high-duty diesel
applications and is an outstanding choice for on- and off-road heavy-hauling.

Multipower-3 ELITE 15W-40 exceeds the requirements of API CK-4 to protect
advanced emission control systems (Exhaust Gas Recirculation, Diesel Particulate
Filters and SCR Systems). Fully backward compatible, it provides additional
protection benefits to older engines operating on Ultra-Low (ULSD)
or Low Sulfur Diesel (LSD).
Marathon Grease Products
Marathon's line of greases are specifically formulated to provide superior lubrication where you need it most. From general-purpose uses like car doors to use in extreme environments like marine equipment in saltwater, we have products designed for these and everything in between.